Professional Diving Services, Training & Consulting for SuperYachts & Expedition Cruise Ships
Diving Safety Assesment & Audit
Keep your Owner, Guests & Crew diving activities way above the ordinary (the others). Keep your safety and quality standards way above the mediocrity. Update, improve and exceed anything related to your diving safety. NO cutting corners. Discover your weak points, enhance your guests safety and enjoyments!
As technical diver (OC & CCR) with experience in deep diving (-145m msw) and all types of environments diving, I can help and guide you to understand and accomplish the safety you'll need to enjoy diving all over again and again even in most remote or difficult (demanding) diving sites in the World.
Training: Technical, Recreational (Sport), First Response / First & Secondary Aid, Human Factors in Diving, Fundamentals CCR & Support Diver OC/CCR
Ultimate VIP training under top diving agencies standards: ANDI International, TDI & SDI, DIRrebreather, PADI & Dsat Tec, DDI, FRTI, EFR & DAN Europe.
From recreational Open Water Diver up to Exploration /Advanced Trimix & Technical Trimix Wrecks, over 22 recreational PADI / SDI Specialties, diving and courses with disabled (various levels of disability), first aid and secondary care courses (multiple agencies). Rebreather / JJ-CCR training available too!
Training is conducted at our main facility in Constanta (Romania), on board your superyacht or at our accredited partners locations, based on best option available.
Diving Equipment Maintenance
Maintaining, tracking & servicing your diving equipments as per top standards and latest regulations.
Following manufacturer's recommandations and highest maintenance procedure on the market (including ANDI International recommendations for oxygen compatibility and maintenance of the scuba diving equipments).
Diving World Wide Babylon database - for your Owner & Guests
Does your Owner & Guests are looking are for a special trip or expedition? Do you need information, but from a first hand person and not from a random unknown or untrustable internet source?
With over 50 countries where I dove and more then 110 countries visited, I can cover 80% of the Oceans & Seas...
I have connections in various places in th World, from the exotic Tahiti to Easter Island, from South Africa to Iceland. Diving, land safari in Africa, Far East Asia or South America, expeditions on board cruise ships...
You name it, I have the solution for you!
Diving Guidance
You need a temporary top trained diving crew - you have it! Your safety is my TOP priority and it will be no matter what! You want to dive deep or wrecks but you are afraid of doing it because of the the remote areas and/or insufficient/improper qualified diving crew already on board?
Diving is Fun... but SAFETY is COMPULSORY!!! I regularly dive deep & wrecks so... I know what I am talking about. plus my 27 years sea time when safety & training is part of your daily life!
Either for a short or long period of time, I can provide you the full service at your top requests.
Also, I hold a high quality database of carefully selected diving instructors which will for sure cover all your specific needs.
Special diving & touristic / historical events
You would like to have a scuba diver or freedive record holder on board of your yacht for seminars?
You name it and I'll arrange it for you!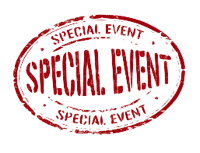 Independent underwater surveyor
You have an unfortunate underwater incident and need a totally independent opinion regarding the situation?
I can assist you (with video recording too) and give you my honest opinion so you can take the right decisions for you!
You need anything else?
AV/IT/Sat Comms / Cyber Services for your yacht? With ITAV/ETO background from large private & charter super yachts (65, 82, 114, 122, 147m LOA) and luxury & expedition cruise ships... I can assist you anytime during our diving trips!
Underwater commercial works?
Professional UW Video/Photo sessions with post-editing for your entertainment of business?
You name it, I'll do it!
Maximum flexibility, maximum efficiency!
Yacht Services in Constanta (Romania)
Are you planning to visit Constanta (Romania) or the Romanian Black Sea Coast?
Do you need special services, deliveries or assistance?
Let me know!
I know your needs and standards very well so I will do everything possible to accomplish and exceed them!
On-line and in-store dive shop
From snorkels, dive computers, 1st & 2nd stage packages, high-end quality dry or wet suits, full face masks, fins & masks, BCDs, diving lights and DPVs (underwater scooters), gas analyzers and up to ROVs (commercial, scientific, recreational etc) or hyperbaric chambers (HBOT for medical or wellness), I can provide you with almost anything available in the SCUBA diving market.
What is then makeing the difference between YachtDiver® (aka T101®) and "the others"?
Every and single order is 100% customized (over phone and/or email), for you to get the best available product on the market, to fit perfectly your needs and to understand your desire and aquisition. That you'll buy it from us or form others - is entierly your decision.
What I want is you to be a happy & satisfied customer!
Tax Glgobal Trade Advisory
Custom Consulting, Evaluation, Advise Legislation, EORI, FTE, Tariff Clasifications for Import - Export from/to Romania/Europan Union and between EU & Non-EU countries.
SCUBA Training for your "security" crew
Security crew are part of high-profile superyachts and a proper extensive training in various fields make them a valuable assets onboard.